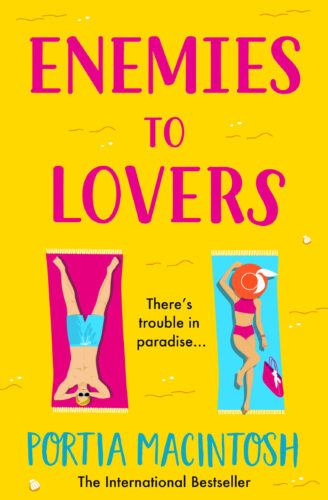 Enemies to Lovers
Lara and Sonny are sworn enemies.
As rival showbiz journalists, they are always out to get one-up on each other – whether being the first to scoop the latest celebrity gossip, or sabotaging a potential lead.
So when their bosses ask them to join forces and go undercover at an exclusive celebrity retreat, they can't think of anything worse – except that they are going to need to pretend to be in couples therapy to blend in…
Being on a tropical island for work would be most people's idea of heaven, but for Lara and Sonny it's hell. Can a week of sun, sea and uncovering showbiz secrets together chip away at Lara and Sonny's rivalry? And once they get home and the fake relationship is over, could a real one be left in its place?