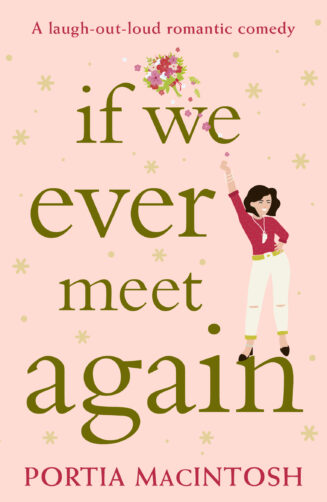 If We Ever Meet Again
It's going to be the biggest celebrity wedding of the year… and it's not going to go well
Nicole Wilde's life is one of sell-out gigs, bunking on tour buses, trashing hotels and partying with the band all night long. But she's not in the band. She is a music journalist, paid to be the world's greatest groupie– and she loves it!
Nicole has the party lifestyle – and the hangovers to prove it – but no one stops her in the supermarket on a bad hair day. Until she is papped in an incriminating position with recently married mega-star Dylan King of The Burnouts and the tabloids start hounding her. This isn't so fun. Especially when her make-up is a mess and she hasn't yet had a chance to clean her teeth.
Dylan accuses her of ruining his marriage. His handsome PR agent, Charles, calls her a tart. She has to take gorgeous Luke from Two For the Road to hospital after a drug incident. And she's dropped her mobile phone in the bath! Too much celebrity lifestyle for one week? Time to slow down and take stock? Maybe for somebody else. But Nicole Wilde is going to come out fighting!