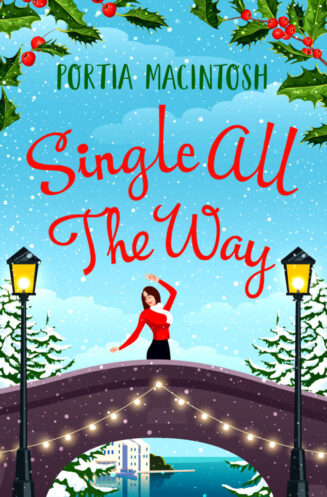 Single All The Way
Will Dani find love this Christmas? Or will she be Single All The Way…?
When Dani's boyfriend (and boss!) dumps her for a younger model, the only silver lining she can see is to be able to spend Christmas at home with her family after years away.
Determined to surprise them, Dani turns up unannounced in her hometown, excited to see that the festive season in Marram Bay is in full swing with Christmas lights twinkling on every corner. But disaster strikes when she finds her parents' house is empty and they appear to have gone away on holiday!
Christmas alone and single is not ideal, and when Dani starts bumping into old friends, neighbours and potential love interests, she can't face telling them the truth. So in a panic she claims to be home to throw a Christmas party for the whole town – easier said than done with 12 days to go before Christmas…
As the fake party approaches, little does Dani know that there may be someone there under the mistletoe for her, if she can just let her guard down and see them…