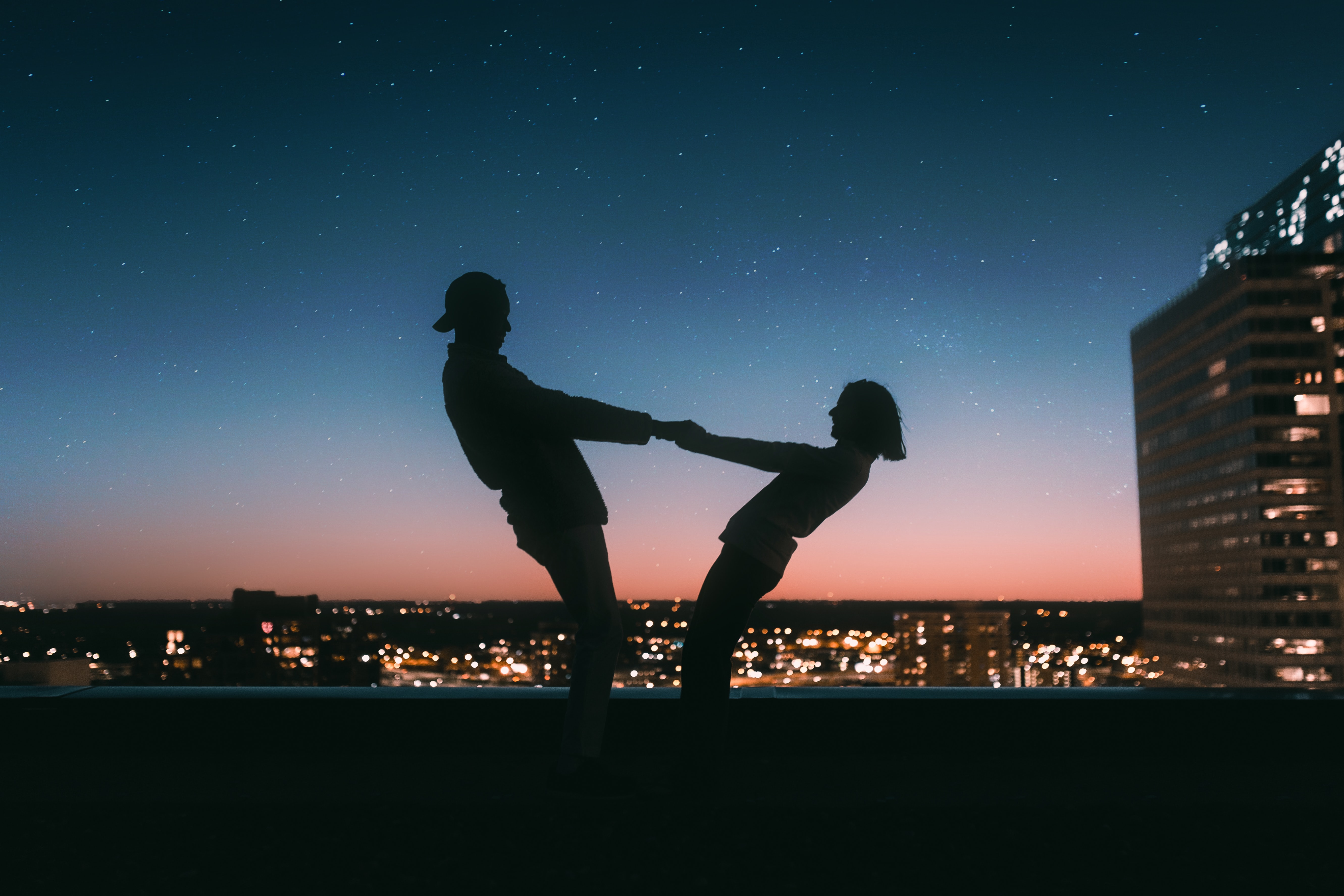 My latest novel, The Meet Cute Method, follows my main character, Frankie, as she
attempts to meet men 'the old-fashioned way' – in real life – instead of relying on modern
minefields like dating apps.
Frankie is a love and dating writer, so there is no limit to what she will do when it comes to
trying out different meet cutes, as she's doing it all for an article.
Frankie focuses a lot of her attention on famous movie meet cutes. As a huge fan of the
romcom genre, it was a lot of fun for me to consider my favourite movie meet cutes and
work out ways for Frankie to try the out for herself.
So, to celebrate the publication of The Meet Cute Method today, I wanted to share with you
my five favourite types of meet cute that you will find in some of your favourite romance
movies. I'd love to hear which your favourites are.
The Misunderstanding
When it comes to meet cutes, you really can't beat a good, old-fashion misunderstanding
for throwing two people together. Whether their worlds collide (Moulin Rouge!) or their
bodies (Notting Hill), a misunderstanding of some kind always gets two people talking –
people who would have otherwise gone on their way without interacting.
One of my absolute favourite movies about love (I'm not quite sure we can call it a
romance) is Closer, in which one of the meet cutes is far from romantic. In the movie one of
the main characters, Dan, is pretending to be a woman he knows, Anna, in a sex chat room.
In doing so he inadvertently sends a man called Larry to meet her and the two of them wind
up getting married. Meet cutes that stem from misunderstandings and mix-ups are often
some of the most fun.
The Bet
Honestly, you'll be amazed how many on-screen couples meet because one of them made a
bet with someone else, and if you're of the same generation as I am (millennial) then you
will have been watching romance movies that kicked off with a bet when you were still at
school. Notable examples in high school movies include 10 Things I Hate About You – in
which Joey pays Patrick to date Bianca's sister, Kat, so that Bianca will be allowed to date
too, all because one of his friends bets him that he can't sleep with Bianca – as well as She's
All That – where Zack bets his friend Dean that he can make any girl the prom queen in six
weeks. There are more grown-up examples too, though. Most notable of all has to be How
To Lose a Guy in 10 Days, where Benjamin bets that he can make any woman fall in love
with him in ten days, while Andi, the woman he is trying to make fall in love with him, is
writing an article on how to get a guy to dump her in ten days. A potentially disastrous start
to a relationship that you just know is going to come to light before the end of the movie.
Fake Relationships
If there is one thing I love, it's a fake relationship. In fiction at least, there is nothing so
useful, so transactional, as a fake relationship when it comes to getting what you want, and
there are a lot of very fun movies that showcase this.
In What Happens in Vegas, a drunken night out sees Jack and Joy wind up married – shortly
before they win the jackpot on a slot machine. In order to get a divorce, and split the
money, they have to live together as man and wife, working overtime to prove they are
giving their marriage a go, while simultaneously trying to drive the other person away.
Other fantastic fake relationship movies are The Proposal – where Margret and Andrew are
pretending to be a couple so that Margaret can remain in the US – and The Wedding Date –
where Kat pays male escort Nick to be her date to her sister's wedding so she doesn't have
to turn up alone. Of course, there's nothing like pretending to be in a relationship with
someone to make you realise that perhaps they are the right person for you. Which brings
me on to my next meet cute…
Already Under Your Nose
You'll be surprised just how often the right person for you has been under your nose the
whole time. This includes, but is not limited to, colleagues and bosses, childhood
sweethearts and friendzoned friends, and that person who you buy takeaway drinks from
every day.
The Proposal is a great example of people who work together turning out to be the right
person for one another all along, as well as movies like Two Weeks Notice, where Lucy and
George start off with a love/hate relationship at work.
As well as colleagues you can expect to see friends suddenly realising their feelings for one
another either from high school (Just Friends) or beyond (Made of Honour).
Forced Proximity
Forced proximity is another trope that makes for one hell of a meet cute. The idea is that
you throw two characters together, somewhere where they can't get away from one
another – and this almost always starts out as an unpleasant experience for at least one
party. Movies like Leap Year (they're stuck in a car together), The Proposal (honestly, The
Proposal ticks a lot of boxes), Did You Hear About The Morgans? (witness protection) and
What Happens in Vegas (as previously mentioned) are all great examples. Forced proximity
is also a great base for the super fun troupe 'there's only one bed' which is pretty self-
explanatory, and pops up regularly in romcom movies – a great example being The Wedding
Date.
The Meet Cute Method is available is all formats now.