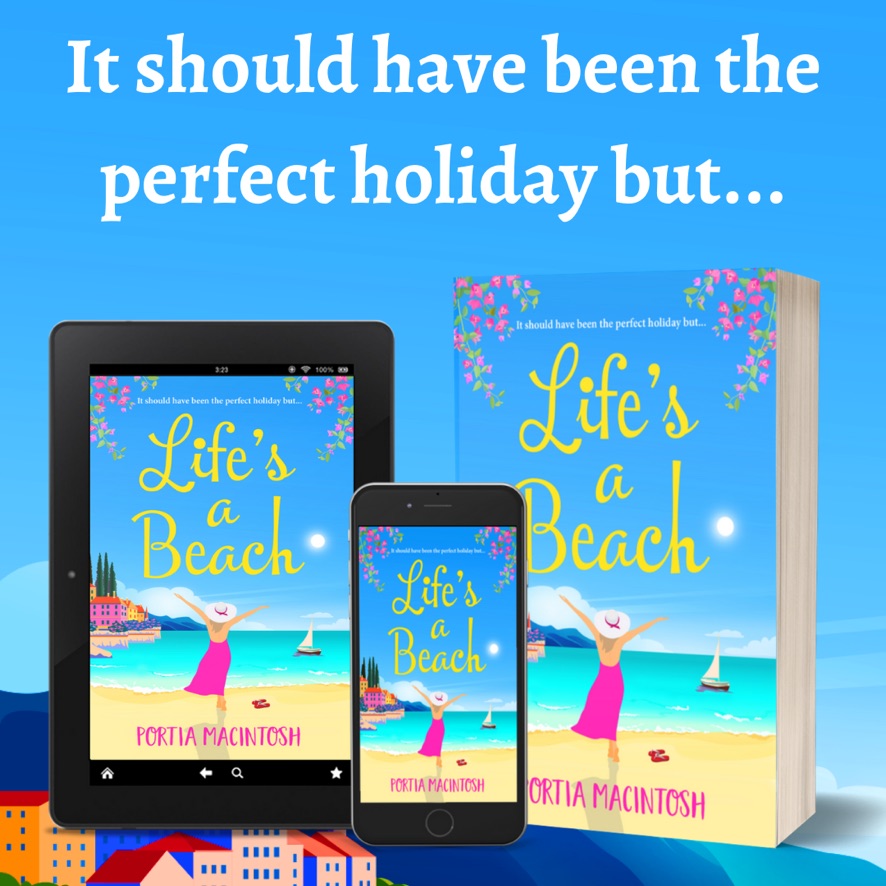 Publication Day: Life's a Beach
It's finally here – Publication day for Life's a Beach.
My latest summer read will take you back to San Valentino (the resort in Honeymoon For One) for a week-long wedding that won't be forgotten.
Here's the blurb…
Sun, sea and inescapable exes…
Peach is excited to hear that her sister, Di, is getting married. Of course, she would have preferred her little sister to be engaged to someone she's known longer than a week – and the fact that his name is Charles doesn't bode well – but who is she to judge?! After all, her own love life is non-existent, and who doesn't love a destination wedding…?
Whisked away to the gorgeous Italian coast, Peach assumes her role as chief bridesmaid and, despite her reservations about the groom, she tries to ensure everything goes to plan.
But weddings are never straightforward affairs… throw in some unexpected guests in the form of ex-boyfriends and one night stands, and soon enough there is more drama than a reality TV show.
Can Peach keep the show on the road, or might she end up in a whirlwind romance of her own…?
Escape to the stunning Italian coast with bestseller Portia MacIntosh. Perfect for fans of Sophie Ranald and Mhairi MacFarlane.
Life's a Beach is out now! Click here to pick up a copy from Amazon.