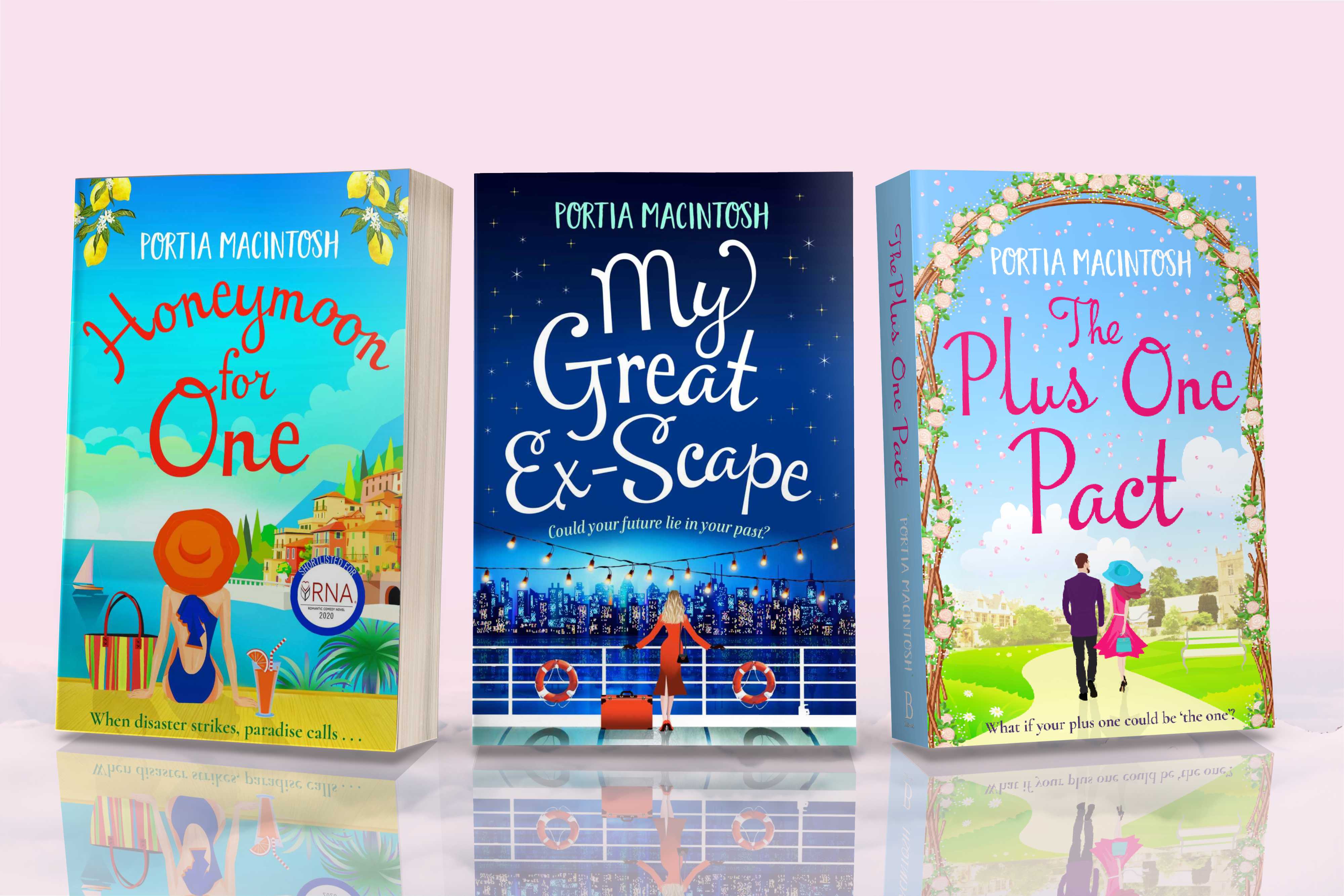 A makeover for Honeymoon For One
I have a brand new cover for my RNA Award shortlisted novel Honeymoon For One.
What do you think? Doesn't it looks great with my other stunning covers?
Here's a refresher on the blurb, for those who haven't read it..
When disaster strikes, paradise calls…
As a published novelist, Lila Rose has been writing about fictional weddings all her life. But disaster strikes on her own big day when she hears her philandering fiancé, Daniel whispering sweet nothings to someone else.
With her dream day shattered, all Lila wants to do is run and hide, so she decides to fly solo on her own honeymoon.
When Daniel arrives in the resort with his new squeeze, Lila strikes up a 'showmance' with hot new movie star, Freddie Bianchi. Freddie is perfect for the part and Lila soon relaxes into her leading lady role.
But as truth starts to merge with fiction, could real love be in the air?
A sizzling holiday romance, perfect for fans of Sophie Kinsella, Lindsey Kelk and Sophie Ranald's Sorry Not Sorry.
And here's some praise from some wonderful fellow authors…
'A hilarious, roaringly fun, feel good, sexy read. I LOVED it!' Holly Martin
'This book made me laugh and kept me turning the pages. A nice easy-flowing rom com!' Mandy Baggot
'A feel good, funny and well written book. I read it in 2 days and enjoyed every second!' A.L. Michael
'This is a heartwarming fun story, perfect for several hours of pure escapism.' Jessica Redland
Click here to get your hands on a copy.