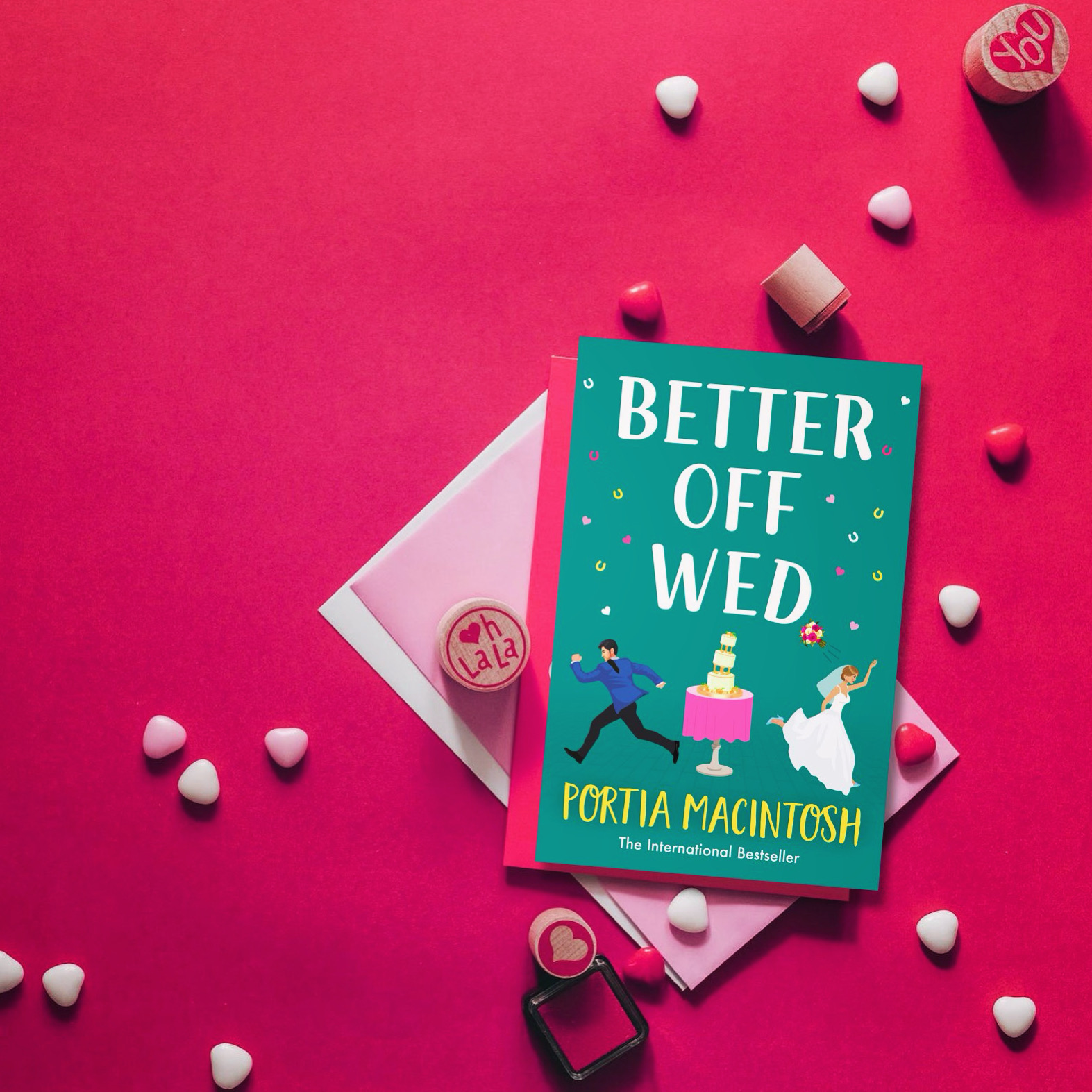 Cover reveal: Better Off Wed
I am so excited to share with you the cover reveal for my upcoming novel, 'Better Off Wed'.
As an author, it's always an amazing experience to see the cover for the first time – needless to say, I'm in love with it!
The cover perfectly captures the essence of the story, which follows the main character, Olivia, as she navigates the ups and downs of wedding planning after the sudden proposal from her boyfriend, Teddy.
As Olivia is swept up in a whirlwind of wedding preparations she begins to question whether getting married so suddenly is the right thing to do.
Here's the blurb:
Save the date…!
Olivia can't believe it when her boyfriend, Teddy, proposes out of the blue. She loves him (of course she does!) BUT it does seem sudden, especially when they don't even live together yet…
There is only one place that Olivia has ever wanted to get married – a gorgeous venue on the Cornish coast, built by her grandfather. The problem is they only have one date available – and it's only a few weeks away! Olivia isn't so sure about rushing but Teddy jumps at the chance to be married within the month.
Thrown into a whirlwind of wedding planning, alarm bells start to ring for Olivia. Are they doing this for the right reasons? Why is Teddy in such a rush? And when he fails to help with any part of the preparations, Olivia must find help elsewhere, with unexpected results…
As the countdown begins, will the wedding go ahead? Or will Olivia find that her future happiness lies elsewhere…?
I can't wait for readers to dive into this story and join Olivia on her journey to discover her true feelings about her impending nuptials.
'Better Off Wed' is set for publication 10 April 2023 and will be available in all formats. I can't wait to share this novel with you all. and for you to experience the story and fall in love with the characters the same way I have.
Save the date, mark your calendars, and get ready for a romantic journey to the Cornish coast.
Click here to pre-order from Amazon.