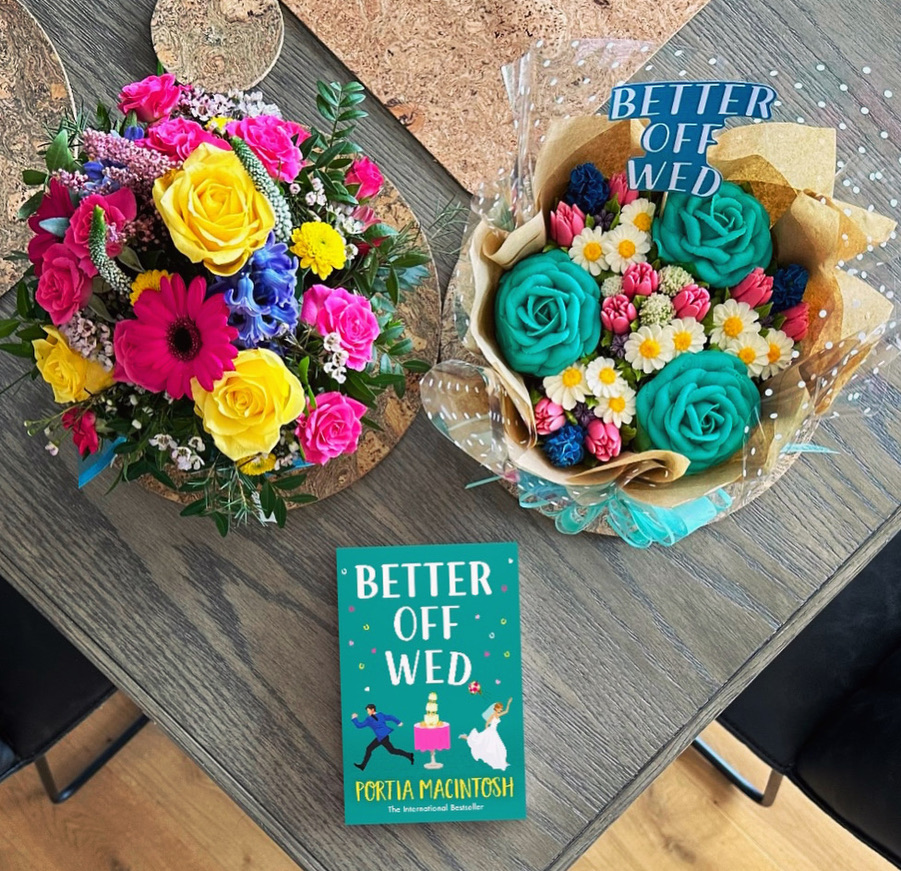 Publication Day: Better Off Wed
It's publication day for my latest book, 'Better Off Wed', and I'm so excited to share it with you!
This brand new friends-to-lovers romantic comedy is sure to put a smile on your face and keep you turning the pages until the very end.
The story follows Olivia, who is shocked when her boyfriend, Teddy, proposes out of the blue. Although she loves him, she can't help but feel like something isn't quite right. They don't even live together yet, and he's in such a rush to get married. To make matters worse, they only have one date available at the stunning venue on the Cornish coast that Olivia has always dreamed of getting married at – and it's only a few weeks away!
As Olivia dives headfirst into wedding planning, she starts to question whether they're doing the right thing. Why is Teddy in such a hurry? And why isn't he helping with any of the preparations? With the help of her friends, Olivia sets out to find answers and, in the process, discovers some unexpected truths about herself and her relationship.
'Better Off Wed' is a heartwarming and hilarious tale about love, friendship, and the choices we make. It's a perfect read for anyone who enjoys a good romantic comedy, with plenty of laugh-out-loud moments and a cast of lovable characters that you won't be able to resist.
The book is available now in all formats, so be sure to pick up your copy today and join Olivia on her journey to find out whether she really is better off wed!
Click here to buy from Amazon.