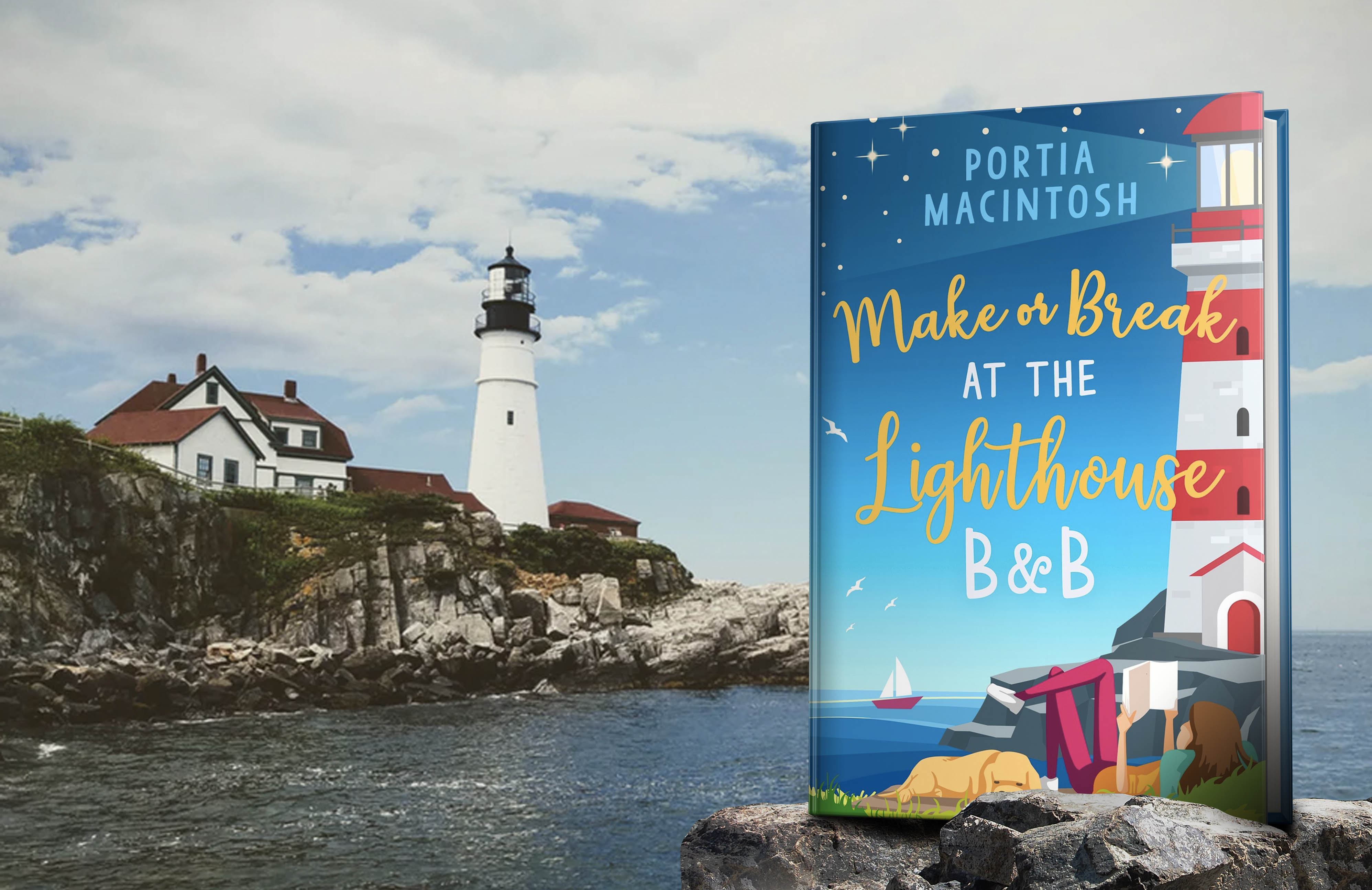 Cover Reveal: Make or Break at the Lighthouse B&B
The day has finally arrived where I can share with you the cover for my new novel, Make or Break at the Lighthouse B&B.
Here's what it's about…
Welcome to beautiful Hope Island, where the sun is shining, the locals are welcoming, and Lola is about to find a second chance at love…
Thirty-one-year-old matchmaker Lola James had it all – until she broke her leg at a wedding and discovered that her so-called 'best friend' was suddenly too busy to call, her flat had far too many steps, and her boyfriend replaced her quicker than you can say 'crutches'.
And so she's back at her parents' B&B, sleeping in the living room (she can't get upstairs) and having her hair washed by her mum (she can't get in the shower).
Freshly single and with a lot of time on her hands, Lola is only too pleased to run into gorgeous Dr Will, an old friend who has definitely improved with age… And then there's Dean, a divorcé who's convinced he's better off alone – no matter how lonely he is.
Can Will help mend Lola's broken heart as well as her leg? Can she help Dean find love? As a wise man once said, sometimes the one for you is right under your nose, all along…
An uplifting, laugh-out-loud romantic comedy, perfect for fans of Sophie Kinsella, Holly Martin and Jo Watson.
Make or Break at the Lighthouse B&B is set in the same place as Summer Secrets at the Apple Blossom Deli and Love & Lives at the Village Christmas Shop, but you don't have to read them all to enjoy them individually.
What do you think of the cover? I can't wait to share this book with you!
Make or Break at the Lighthouse B&B is out 14th Feb 2020. Click here to pre-order.