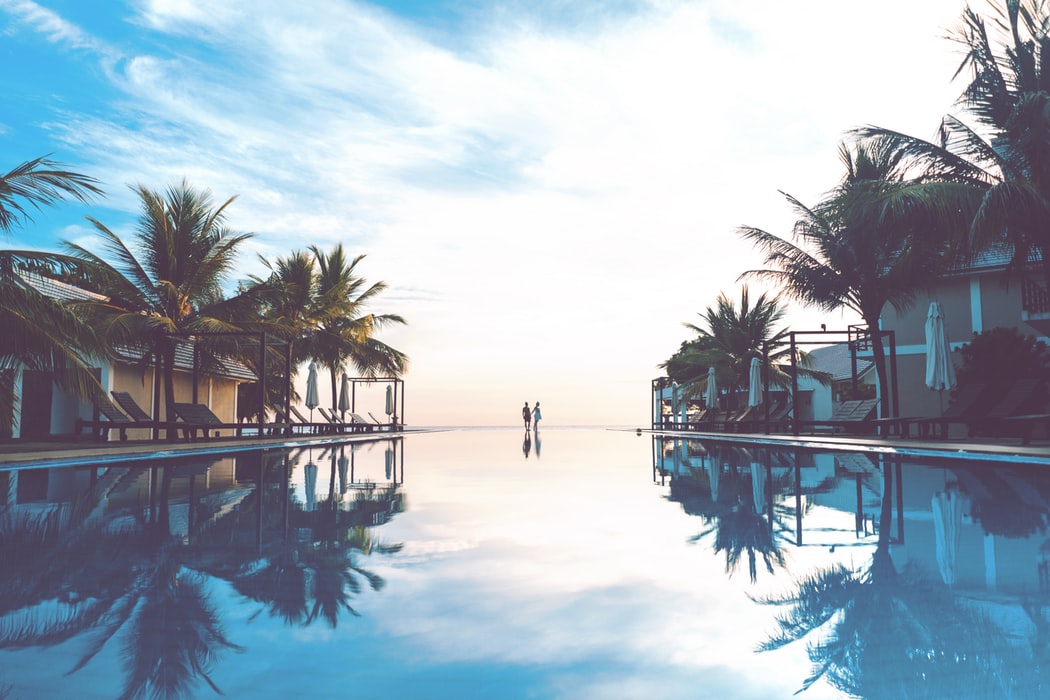 Don't panic about Love Island ending! Here's how to fill the gap in your life…
It seems like just yesterday we were meeting this year's islanders – Lucie was looking for her surfer dude, Amber was calling 28-year-old Callum old, and we had no idea that Tommy didn't know how to make a cup of tea and had never set foot in a supermarket.
Now, after 57 eventful days, Love Island is coming to an end. But don't fret if you don't know what to do with your life now because I've come up with a list of things to fill the void. Some will be new to you, some you may have forgot about. Allow me to refreshify your memory…
Just, you know, watch more Love Island The absolutely fantastic news for Love Island fans is that, next year, we'll be getting double the dose. Expected in January, a winter Love Island will give us a glimpse of some much needed sunshine, and it halves the wait for the next series. Can't wait that long? Well, the great news is that every single episode of Love Island to date is on ITV Hub. Watch the classics and enjoy sagas involving Kady and Scott from series two, and the first ever Casa Amor from series three. Explosive.
Watch Ex On The Beach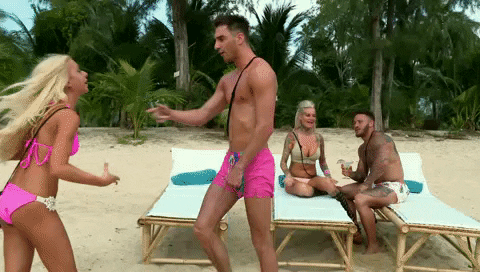 Ex On The Beach is a double win for Love Island fans because, not only is it similar in tone and format, but the more recent series actually involve former Love Island participants like Max Morley and Josh Ritchie. Imagine Love Island if every contestant had an ex partner turn up. Double explosive. All episodes are currently on Prime video to steam now.
There's a new show starting called Temptation Island
Sexy reality shows are having a bit of a moment so, if you're into them, go factor 50. The newest kid of the block is Temptation Island and it's said to be even sexier and even more dramatic than Love Island. Four couples' relationships are put to the test as they face temptation from super sexy singles. Apparently the first ep has a couple getting it on in a pool! Temptation Island starts on E! on 4 August, so you only need to wait a few days.
Watch a totally scripted romance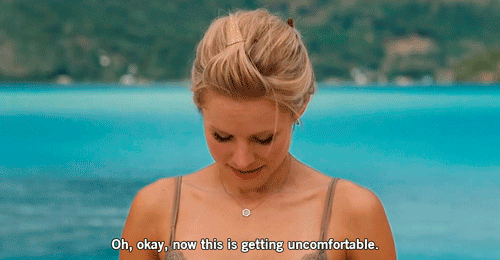 You can get your fill of summer loving, relationship challenges and sexy scenes from movies too, if you don't mind it being obviously scripted (rather than just rumoured to be – ayo!). For raunchy, funny, dramatic beach flicks, try Couples Retreat, The Heartbreak Kid, Forgetting Sarah Marshall and Just Go With It.
Keep a summer love story to hand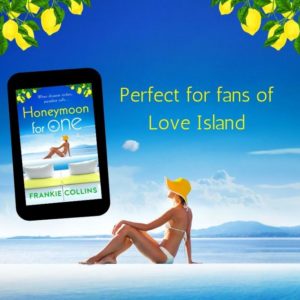 You can get your fill of love, islands and Love Island themes with a whole bunch of fantastic novels that can fit in your handbag – in fact, you can carry all of them around with you, if you have a Kindle. For the ultimate Love Island read, Frankie Collins' title Honeymoon For One is perfect, telling the tale of a young woman who bails on her wedding and decides to go on her honeymoon on her own. When her ex turns up she's going to need to couple-up with the only other single on the island, but can a showmance turn into a romance? Other fantastic summer titles boasting romance, sex, travel and drama include Rebecca Raisin's Rosie's Travelling Tea Shop, Holly Martin's The Summer of Chasing Dreams, Lucy Knott's How to Bake a New Beginning, Darcie Boleyn's Love at the Italian Lake and I Heart Hawaii by Lindsey Kelk.
Sign up for Love Island (or try a DIY version) You will be able to sign up for the next series of Love Island pretty much as soon as the current one finishes. If that's a little too hardcore for you, you can stock up on everything you'll need to have your own Love Island themed holiday, abroad or even just at home in your living room. From luggage to the iconic water bottles to make-up – you can get it all delivered to your door from the Love Island shop. Now all you need to do is practice shouting 'I've got a text!'.