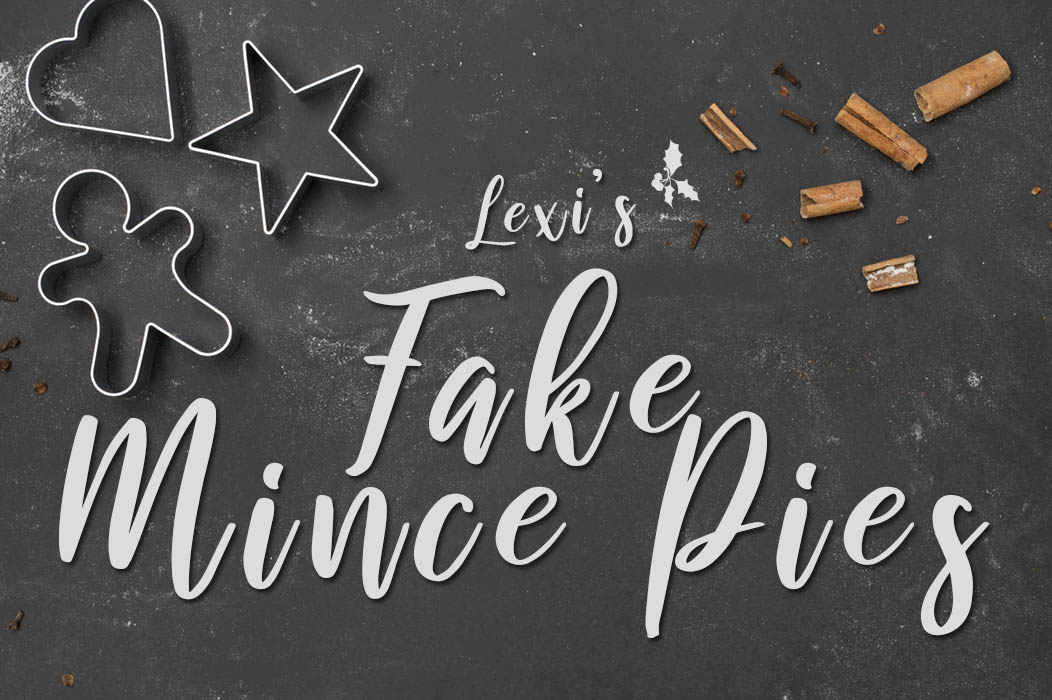 Recipe: Fake Mince Pies (for people who *hate* mince pies)
When it comes to the most wonderful time of year I always feel like a bit of an outcast because… and I'm almost afraid to admit it… I hate mince pies.
I'm not sure what it is about them that I don't like – I think perhaps it's the sheer volume of dried fruit that I'm not into. I mean, obviously it's not the pasty, because pastry is wonderful.
There's just something about Christmas time that almost demands you eat a mince pie, in fact, it's practically a social thing. Everyone is eating them. Well, not everyone. I have it on good authority that I'm not alone in my dislike for mince pies, and, like me, these people feel just a little bit left out when everyone is deck-the-halls deep into yet another one, gushing over how they wish they could eat them all year round.
In my latest Christmas story, Home Alone on Hope Island, Lexi loves to bake, but she hates mince pies. Every year, so she doesn't feel left out, she makes the fake mince pies she came up with for a school project – a divisive recipe that saw half the food tech teachers wanting to fail her for crimes against Christmas cooking.
So, this one is for you, fellow mince pie haters. A recipe for what looks like a mince pie, but isn't. Instead of being filled with fruit, it's full of chocolate.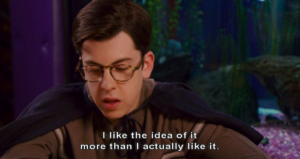 If you like the idea of a mince pie more than you actually like them, here's how to make something better. And, in the spirit of cheating, I'm going to give you an easy way and a hard way.
Step One: Pastry
Easy way: Buy pre-made shortcrust pastry – you can't go wrong with Jus-Rol.
Hard way: Make shortcrust pastry
Ingredients
225g cold butter
350g plain flour
100g caster sugar
1 egg
Method
1. Rub the cold, diced butter into the plain flour. Mix in the egg, caster sugar and add a pinch of salt.
2. Briefly knead into a ball of dough before placing in the fridge for 30 minutes to chill.
3. Roll out and cut out 3mm thick circles to press into a greased muffin tray, ready for filling. Save some pastry for the lids.
Step Two: Fake filling
Easy way: Buy a brownie box mix
Hard way: Make brownie batter
Ingredients
125g butter
125g dark chocolate
180g caster sugar
3 eggs
60g plain flour
25g cocoa powder
1 tsp vanilla extract
Method
1. Melt the chocolate and butter together in a bowl over a pan of boiling water, or in the microwave.
2. Add the flour, sugar, cocoa, eggs and vanilla and mix until smooth.
Step Three: Assemble
Fill your pastry cases with dollops of brownie mix. You can make different flavours by adding different toppings. Try one of the following, or come up with your own: chocolate chips, marshmallows, peanut butter, strawberry jam, Biscoff spread. Use the remaining pastry to make lids for your pies and brush with egg wash.
Step Four: Bake
Bake your fake mince pies for around 20 minutes at 200 C, until the tops are nice a brown and everything is thoroughly cooked.
Step Five: Eat
Eat, enjoy and pretend you're eating a mince pie, just like everyone else.