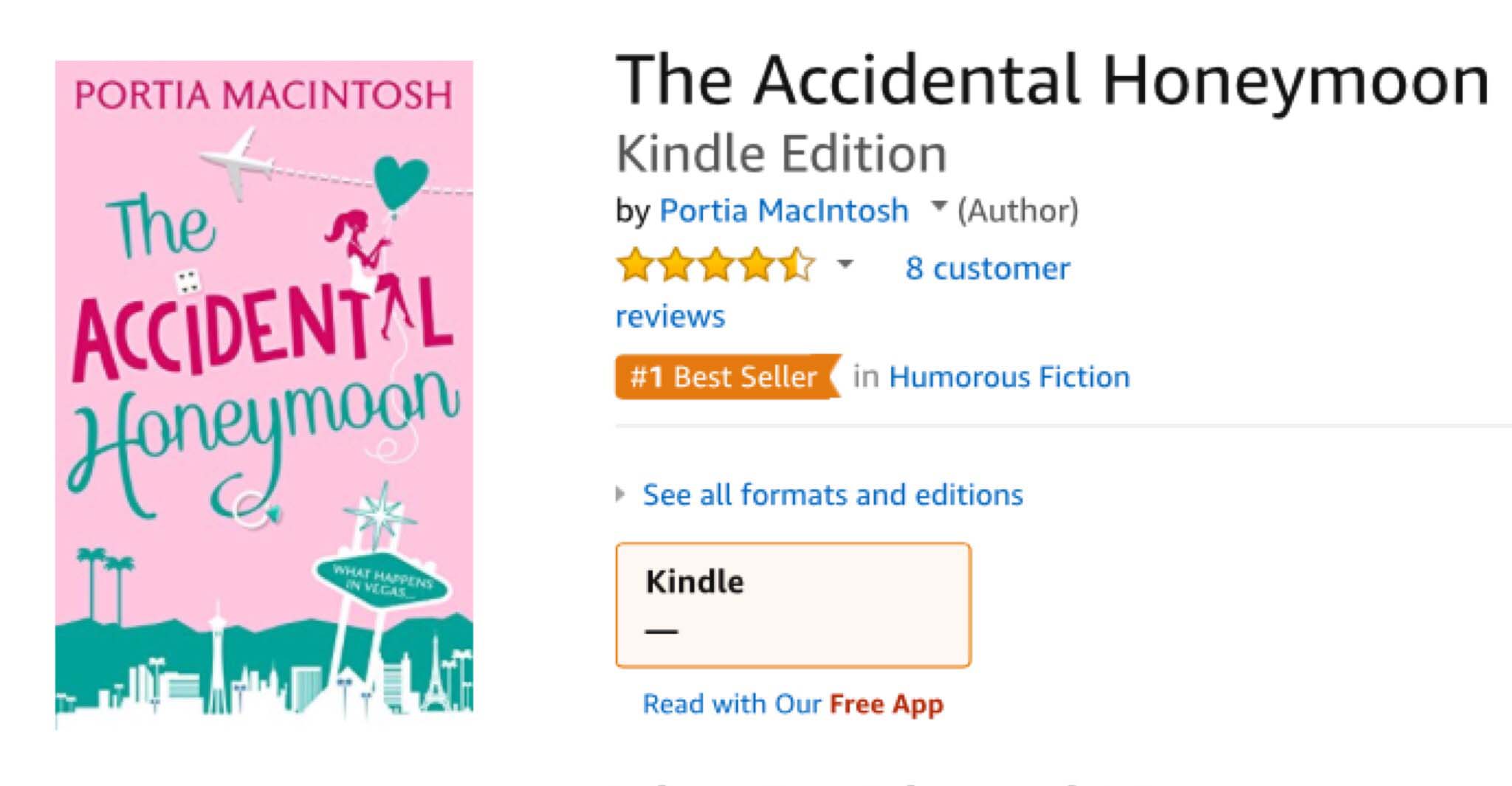 The Accidental Honeymoon bags TWO bestseller flags
I was delighted to learn that my seventh book, The Accidental Honeymoon, bagged two bestseller flags on Amazon.com yesterday.
Thank you so much to everyone who bought a copy, your support means so much.
Turning up to a family wedding with a boyfriend is great, but turning up with a husband is better, right? But turning up with a complete stranger, whom you met in Las Vegas and bribed to pose and the fiancé you just secretly broke up with, is a bigger gamble that putting everything on black at roulette.
The Accidental Honeymoon is currently 99p/99¢ from Amazon. Click the links to pick up a copy.