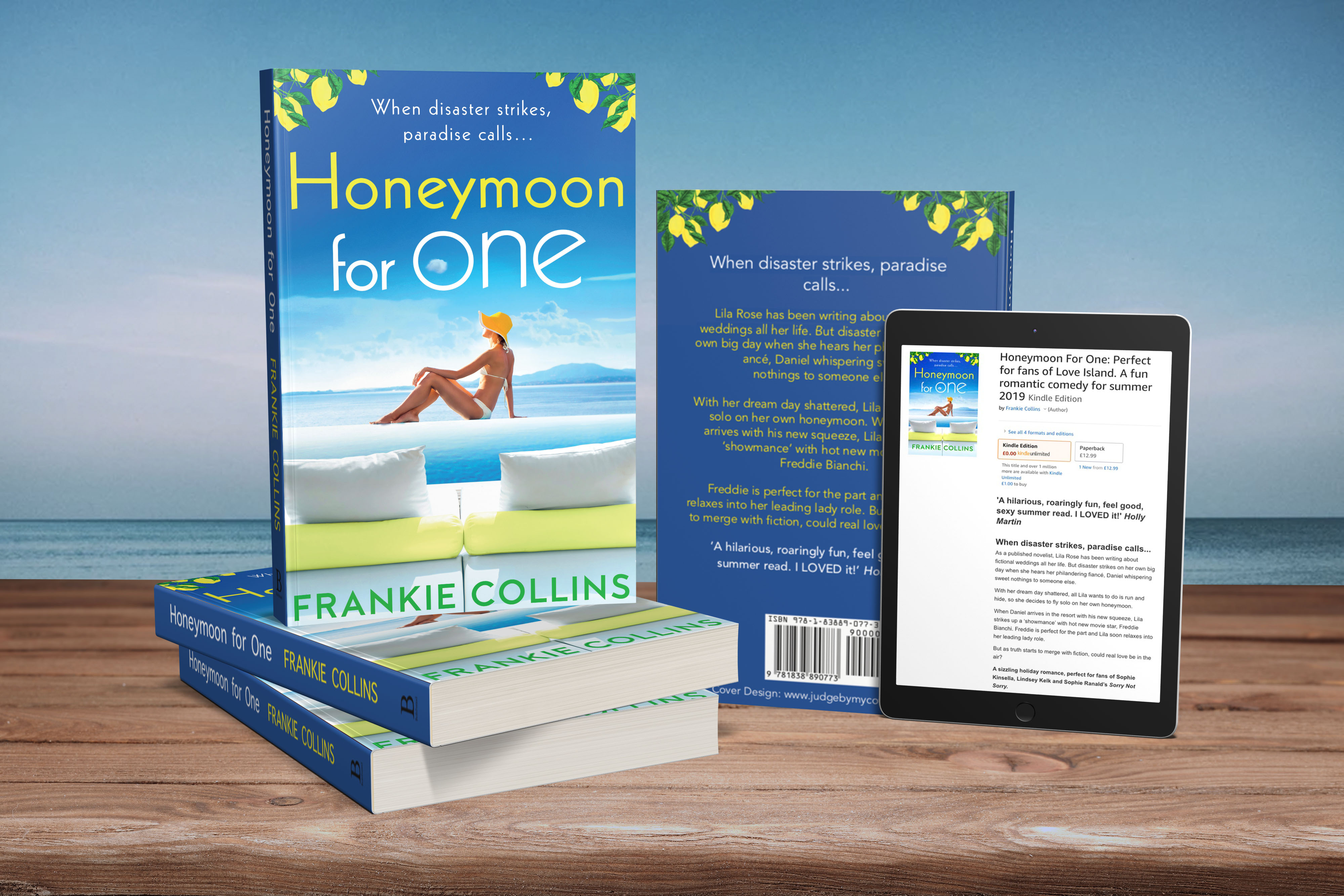 Honeymoon For One is OUT NOW
Lila Rose has been planning weddings for years now. She isn't a wedding planner, nor has she ever been married herself. Lila writes romantic comedies and doing so has not only allowed to her plan loads of weddings, but she's ruined a few too…
Even though the weddings she writes are fictional, Lila feels confident she has considered every possible thing that could go wrong… but what she hasn't planned for is what to do in the event she discovers some shocking news on the morning of her wedding – news which will make her want to call the whole thing off.
The last thing Lila expects to find walk in on, hours before wedding, is her fiancé, Daniel whispering sweet nothings to someone else.
With her dream day shattered, all Lila wants to do is run and hide, so she decides to fly solo on her own honeymoon.
When Daniel arrives in the resort with his new squeeze, Lila strikes up a 'showmance' with hot new movie star, Freddie Bianchi. Freddie is perfect for the part and Lila soon relaxes into her leading lady role.
But as truth starts to merge with fiction, could real love be in the air?
Honeymoon For One is my 12th novel, published under my pseudonym Frankie Collins, and it is out now in all formats.
Click here to buy the eBook, audiobook, paperback or audio CD from Amazon.