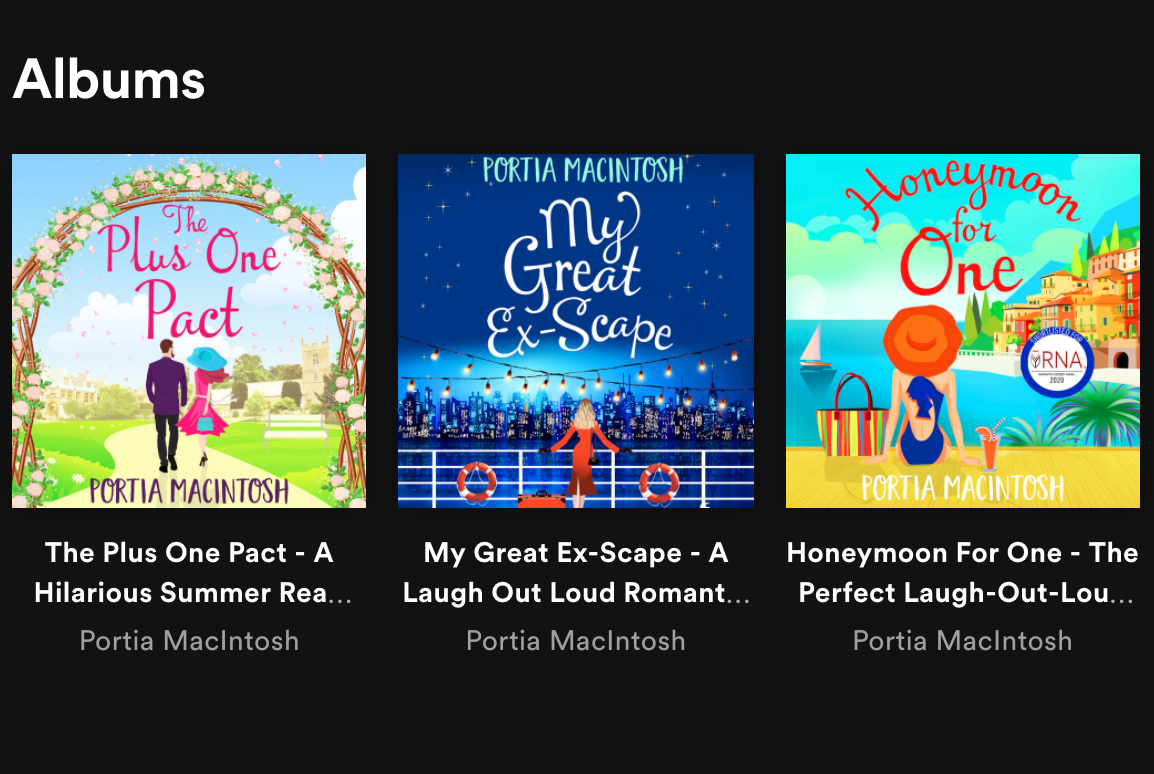 My audiobooks are now available on Spotify
Great news! You can now listen to my audiobooks on Spotify – for free.
Whether you have a paid subscription of you listen to ad-supported Spotify, you can listen to all of my Boldwood audiobooks now.
I am such a huge fan of my audiobooks, if that's allowed/not totally weird, because my narrator Karen Cass is just fantastic. The way she brings my stories to life is simply amazing.
You can currently listen to my RNA Award shortlisted novel Honeymoon For One, My Great Ex-Scape, The Plus One Pact, and my forthcoming novel Stuck On You will be up there on its publication day (17 September).
Have a listen and let me know what you think!
Click here to find my books on Spotify.