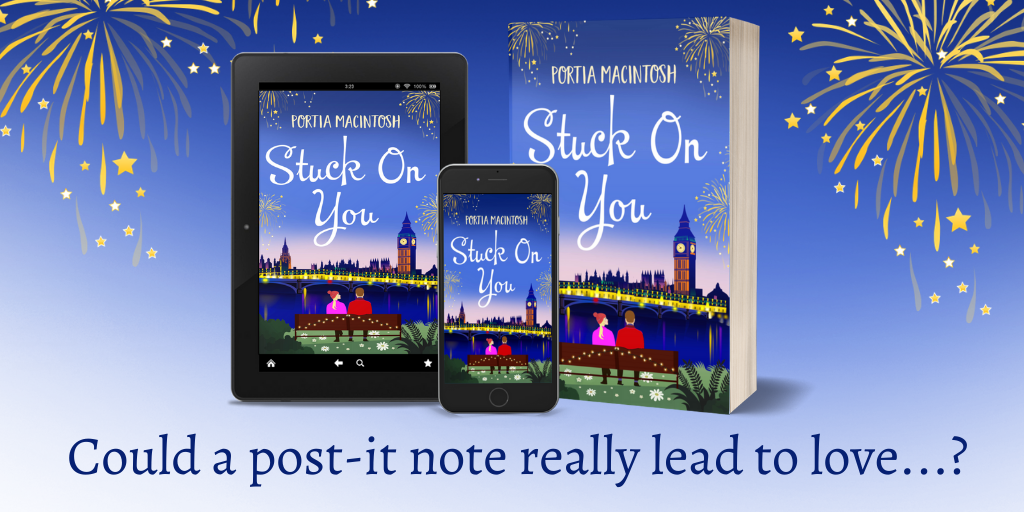 The early reviews for Stuck On You are in…
The early reviews for my forthcoming novel Stuck On You are pouring in and I am absolutely blown away.
The most nerve-racking part of being an author is that window between when your books goes out to reviewers and the reviews finally start coming in.
Massive exhales all round because the first ones are fantastic. Here's what reviewers are saying:
'The casual references to cultural touchstones of today, like Tiger King and Animal Crossing, made this book feel like it beats with the pulse of today's cultural zeitgeist (minus the whole pandemic). … This may just be a new favorite of mine.'
'Oh wow oh wow!! Portia you have done it again! This book is AMAZING!'
'Stuck On You is a great, feel good book, characters are very relatable. A definite should read, look forward to reading more from Portia MacIntosh.'
'Absolutely loved every minute of this book! It was an easy, enjoyable read. … This is another new favourite author added to my list!'
'Portia Macintosh is the queen of chick lit books for me. Her books are always funny, romantic and a bit of a break from reality. This book did not disappoint.'
'Another brilliant piece from Portia MacIntosh. I love the writing style of this author and the way she builds and describes the characters. I'd definitely recommend this book and checking out her previous novels.'
Stuck On You is out 17 September in all formats. Click here to preorder your copy now.