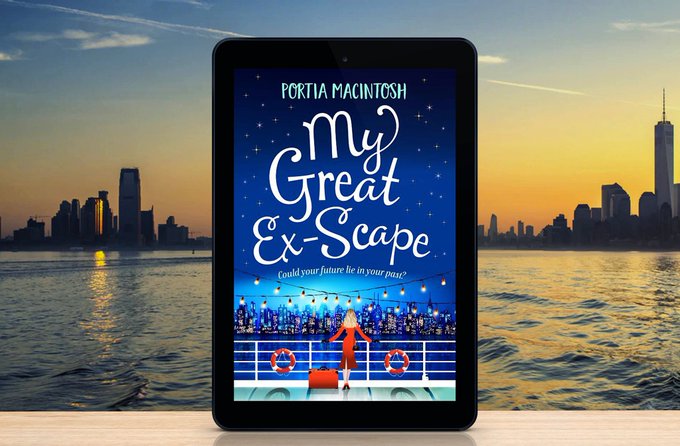 My Great Ex-Scape hits branches of The Works
You can finally get you hands on a copy of My Great Ex-Scape in The Works stores and online.
For the amazing price of just £2 (or it's in the 3 for £5 deal) you can pick up a paperback.
Click here to buy a copy online.
Here's the blurb…
What if your future was somewhere in your past?
Rosie Jones has been dumped by every boyfriend she's ever had – most recently by Dinosaur Dave, live on TV, during the 'phone-a-friend' segment of a quiz show. After the footage goes viral Rosie receives a bunch of flowers with a message:
I love you, I should have never let you go, I want you back x
But who sent them?
At a loose end and with £50,000 prize money in her back pocket, Rosie decides to take a trip down memory lane, visiting each of her ex-boyfriends to see not just if they are the one who sent the flowers but if they are the one.
Her journey takes her back to the house she grew up in and on a transatlantic cruise to New York, but can Rosie figure out which ex-boyfriend is the love of her life, or should the past stay in the past?
A laugh-out-loud romantic comedy from bestseller, Portia MacIntosh. Perfect for fans of Holly Martin, Sophie Ranald and Zara Stoneley.