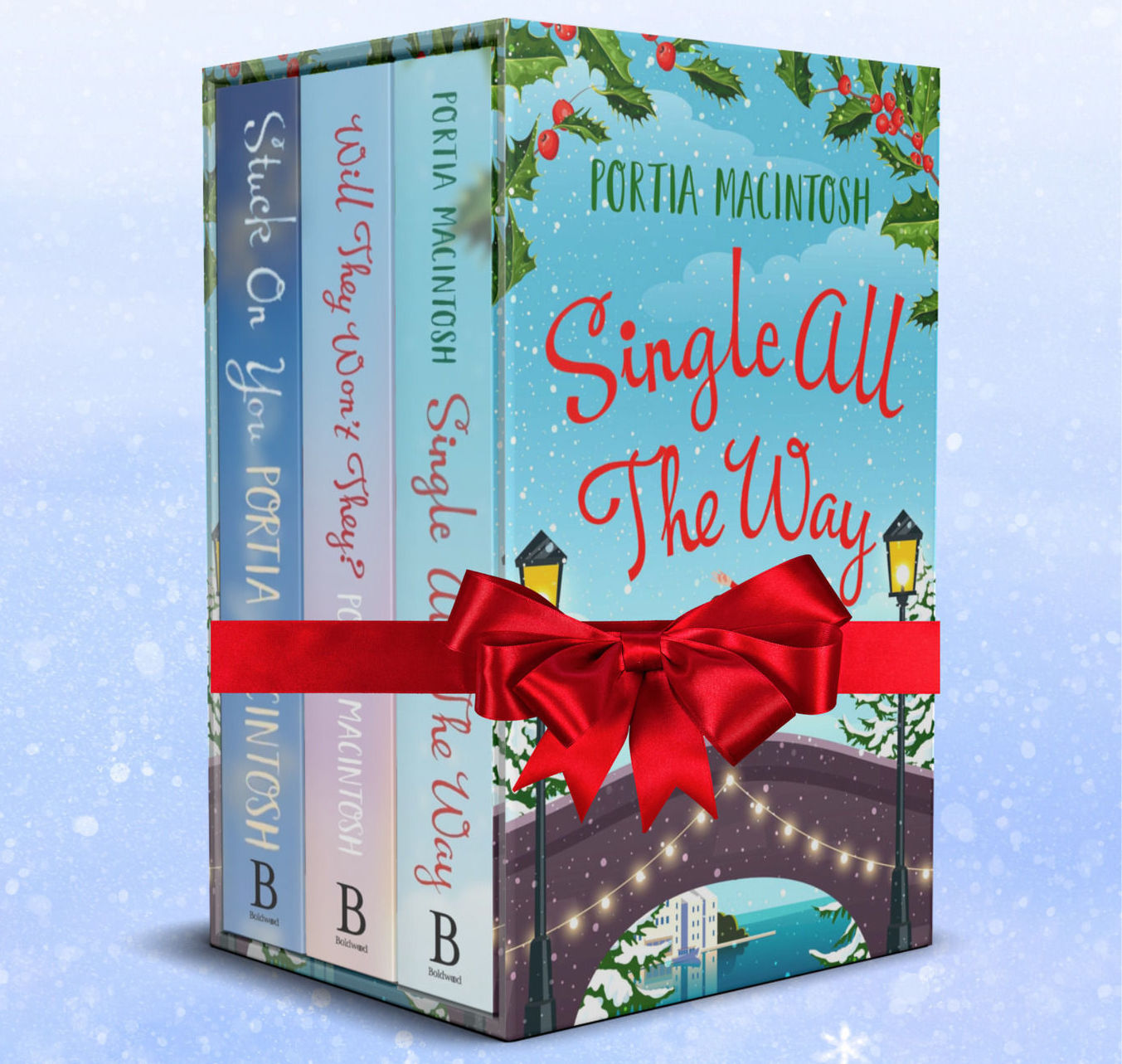 The Festive Collection – Out Now
Great news – you can now pick up three of my Marram Bay festive romcoms in one cute boxset.
One question I'm often asked is this: Is Marram Bay a real place? I would love to say that it is, but while we do have tidal islands in the UK (Holy Island is a stunning example) and cute seaside towns on the Yorkshire coast (Whitby is one of my favourites), Marram Bay came straight out of my imagination.
I have set several books in Marram Bay and on Hope Island so far. There's Summer Secrets at the Apple Blossom Deli and Make or Break at the Lighthouse B&B, one set in summer, the other around Valentine's Day, but Marram Bay is a town that takes Christmas very, very seriously. From the Winter Wonderland Festival to the year-round Christmas shop to the competitive garden Christmas lights displays.
That's why my books Love & Lies at the Village Christmas Shop, Two Night Stand, Stuck On You, Will They Won't They and Single All the Way are all set in the stunning location.
This year I'm delighted to be able to share with you this gorgeous boxset, featuring three festive Marram Bay novels.
Check it out on Amazon by clicking here.